Acton Medical Announcements
Wellness SMART Goal-Setting Workshop 
Event Held on January 11 – Download Workshop Booklet Below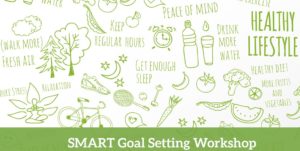 Acton Medical held a Wellness SMART Goal-Setting Workshop on Saturday January, 11. The session, complimentary for patients and their families, was hosted by Liz Berman, Registered Dietitian Nutritionist, and Brooke Markt, Licensed Clinical Social Worker.
It focused on setting specific and attainable wellness goals that make a big difference, such as reducing added sugar or deep breathing for stress and anxiety.
Liz and Brooke led engaging conversations while sharing healthy recipes and cooking them in the session, as well as practicing deep breathing exercises with the group.
Click here to download our Wellness SMART Goal-Setting booklet, which includes multiple healthy recipes.
Email PublicRelations@actonmedical.com to learn more about our free Nutrition Workshops and Expectant and New Parent Education & Support sessions.
---
Acton Medical Now Offering Ear Piercing
Studex Sterile Medical System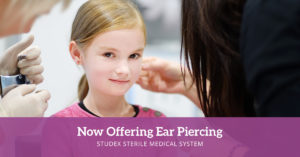 Acton Medical Pediatrics is proud to offer our patients ear piercing
using the Studex medical ear piercing system.
Studex includes individual piercing cartridges sterilized
in advance and disposed of after every use.
Patients having their ears pierced at Acton Medical receive
care from a pediatric provider in a medical office before, during, and after the procedure.
Click here to view our ear piercing flyer with quick facts and cost. 14 carat gold earrings are included, choice of three different colors.
Please call Pediatrics with questions or to schedule an ear piercing, (978) 635-8914.
---
New Pediatrics Pocket Reference – Services and Hours
Now Available for Download – Acton Medical Pediatrics Services and Hours Pocket Reference
December 17, 2019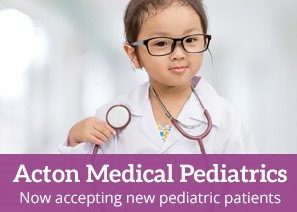 Save, download, and print our new Pediatrics Pocket Reference so you'll always have our contact information at your fingertips.
Click here to view and download booklet.
Acton Medical Pediatrics' mission is to provide convenient access to cost effective, high quality pediatric care and service in a friendly, caring, and respectful manner.
We're a group of dedicated Pediatricians who united to form an independent practice with a true passion for delivering exceptional clinical care and medical service.
As a smaller practice, we're able to develop strong personal patient relationships and provide thoughtful decision-making, while being large enough to meet most patient needs in our local offices.
Call (978) 635-8914 for an appointment or click here and fill out the form at the bottom of the page to be contacted by one of our pediatric team members. We look forward to meeting you!
---
Acton Medical Pediatrician Selected for 2019 Best of Acton Award
Congratulations Dr. Cohen! 2019 Best of Acton Doctors
December 3, 2019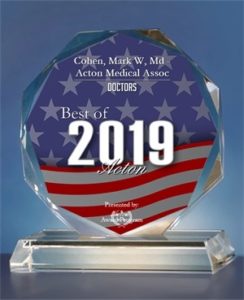 We are very pleased to share that, Acton Medical Pediatrician, Dr. Mark Cohen has been selected for the 2019 Best of Acton Awards in the category of Doctors.
Congratulations Dr. Cohen!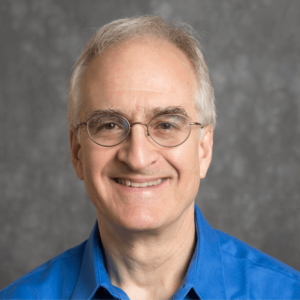 Dr. Cohen is accepting new pediatric patients. Click here to learn more about him and contact us directly to setup an appointment.
Kindly see below for a snippet about The Acton Award Program from their website.
"Each year, in and around the Acton area, the Acton Award Program chooses only the best local businesses. We focus on companies that have demonstrated their ability to use various marketing methods to grow their business in spite of difficult economic times. The companies chosen exemplify the best of small business; often leading through customer service and community involvement."
---
Accepting New Adult Medicine Patients
Acton Medical Associates Welcomes Narine Sharkhatunyan, M.D.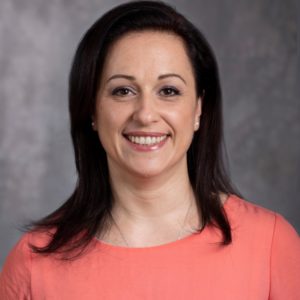 Dr. Sharkhatunyan joins Acton Medical with much excitement after successful completion of the residency program at Cleveland Clinic Akron General.
Working in primary care has been Dr. Sharkhatunyan's longtime dream. She is dedicated to her patients and taking the time to listen with the goal of developing trust and a long-term bond.
Outside of work, Dr. Sharkhatunyan is an active member of the Armenian community. She enjoys time with her husband and twin boys and loves hiking and traveling. Baking is a special skill of hers and she's well known among friends and family for her specialty culinary skills.
EDUCATION
M.D. Preventive Medicine, Yerevan State Medical University, Yerevan, Armenia, 2000
M.D. Yerevan State Medical University, Yerevan, Armenia 2015
 TRAINING
Cleveland Clinic Akron General, Internal Medicine, Akron, OH
Yerevan State Medical University, Preventive Medicine, Yerevan, Armenia
CERTIFICATION
Board Eligible 2019, American Board of Internal Medicine
SPECIAL INTERESTS:
Adult Medicine, Preventive Medicine
---
2019 – 2020 Flu Vaccination
It's that time of year again, schedule your flu vaccination today.
Vaccinations are given by appointment only. Unfortunately, we are unable to accommodate walk-in requests.
Please call 978-635-8912 to schedule an appointment or use the FollowMyHealth app and click "Schedule Appointment" at the top of the page to book your vaccination.
---
Accepting New Adult Medicine Patients
Louis J. Berk, M.D.
Dr. Berk happily returns to his home state (and climate) of Massachusetts after 3 years in San Diego where he worked in Primary Care at Kaiser Permanente of Southern California. His clinical interests within adult primary care are preventive medicine and a holistic approach to adult medical conditions. He enjoys his time outside of clinic with his wife and baby daughter, keeping up with exercise, cooking, and hiking and camping.
Education
B.A. Columbia College, 1995
M.D. University of Massachusetts, 2013
Training
SUNY-Downstate, Brooklyn, NY
Certification
American Board of Family Medicine
---
Accepting New Pediatric Patients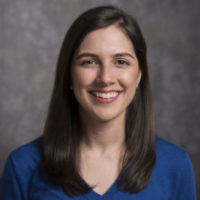 Jasmin Darling, M.D.
Jasmin Darling spent the first two decades of her life in Ohio before moving to Addis Ababa, Ethiopia, where she taught at One Planet International School. Returning to Ohio for medical school, she volunteered in a local student-run free medical clinic and enjoyed several medical mission trips to Guatemala and Honduras. Empowering all children to reach their full potential is her passion and purpose. Dr. Darling and her husband had always planned to live in the Boston area and were thrilled when she had the opportunity to train at the Floating Hospital for Children. She lives locally with her husband, son, and two dogs and enjoys spending time with her family exploring New England and traveling internationally.
EDUCATION
B.A. Case Western Reserve University, 2009
M.A. Case Western Reserve University, 2009
M.D. University of Toledo College of Medicine & Life Sciences, 2015
TRAINING
Floating Hospital for Children at Tufts Medical Center
Boston, MA
CERTIFICATION
Board Certified 2018, American Board of Pediatrics
SPECIAL INTERESTS
Newborn Medicine, Breastfeeding, Preventive Medicine, Domestic & International Adoption, Travel Medicine
---
Yellow Fever Vaccine Shortage
Sanofi Pasteur, the manufacturer of the only yellow fever vaccine (YF-Vax) licensed in the United States, has announced that YF-Vax for civilian use is now totally unavailable from the manufacturer until mid-2019 because of delays in the production process. However, YF-VAX might be available at some clinics for several months, until remaining supplies at those sites are used up.
Travelers can find clinics with remaining doses of YF-VAX, by visiting the yellow fever vaccination clinic search page.
For more information, go to: https://wwwnc.cdc.gov/travel/news-announcements/yellow-fever-vaccine-access.
---