Announcements
---
Becoming a new parent!
Expecting Parents, Families:
Please join Dr. Jasmin Darling and Elizabeth Smith, Pediatric Nurse Practitioner, for a morning of discussion about infant care and well- being and becoming a new parent.
Saturday, NOVEMBER 3, 2018 10:00 am – 11:00 am
321 Main Street, Acton
Space is limited, so please call to reserve your spot: 978-635-8831 www. actonmedical . com
---
2018-2019 Flu Clinic and Appointment Availability
Saturday Clinics – Acton*
September 29 (Saturday) 9-2
October 6 (Saturday) 9-2
October 27 (Saturday) 9-2
Evening Clinics**
October 3 (Wednesday) 6-8, Harvard
October 9 (Tuesday) 6-8, Acton
October 11 (Thursday) 6-8, Harvard
October 16 (Tuesday) 6-8, Acton
October 23 (Tuesday) 6-8, Littleton
October 25 (Thursday) 6-8 PM, Littleton
Weekday Clinics – Harvard***
October 3 (Wednesday) 2-4
October 10 (Wednesday) 2-4
October 17 (Wednesday) 2-4
October 24 (Wednesday) 2-4
Weekday Clinics – Littleton***
September 28 (Friday) 2-4
October 12 (Friday) 2-4
October 19 (Friday) 2-4
October 26 (Friday) 2-4
Please call 978-635-8912 to schedule an appointment
*There are weekend appointments available September- November. Appointments will be made available as vaccine arrives. Please call to request an appointment and we would be happy to accommodate your needs. **There are some appointment times available between 5 and 6 PM. Please call for availability. ***There are weekday nurse appointments available at all three offices for flu vaccination. Please call for availability.
Please Note:
For the 2018-19 influenza season, the
Advisory Committee on Immunization Practices
(ACIP) voted to include live attenuated influenza vaccine (LAIV/FluMist) in the list of acceptable vaccines that providers may choose to administer. The
American Academy of Pediatrics
(AAP) recently issued preliminary guidance for the 2018-19 season recommending that inactivated influenza vaccines (IIV/injectable vaccine) should be the
primary choice
for all children. We ask that patients arrive for their scheduled appointment time to minimize schedule disruptions and wait times. Flu vaccinations are given by appointment only
---
NEW PARENT DROP-IN!
Bring your questions, concerns or observations regarding your children for an informal gathering with our Nurse Practitioner Elizabeth Smith
Thursdays β€" 11 am to Noon 3rd Floor Conference Room Acton Office Starting on Thursday, September 27, 2018
Please call with any questions, 978-635-8831
---
Accepting New Pediatric Patients July 2018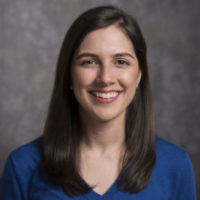 Jasmin Darling, M.D.
Jasmin Darling spent the first two decades of her life in Ohio before moving to Addis Ababa, Ethiopia, where she taught at One Planet International School. Returning to Ohio for medical school, she volunteered in a local student-run free medical clinic and enjoyed several medical mission trips to Guatemala and Honduras. Empowering all children to reach their full potential is her passion and purpose. Dr. Darling and her husband had always planned to live in the Boston area and were thrilled when she had the opportunity to train at the Floating Hospital for Children. She lives locally with her husband, son, and two dogs and enjoys spending time with her family exploring New England and traveling internationally.
EDUCATION
B.A. Case Western Reserve University, 2009
M.A. Case Western Reserve University, 2009
M.D. University of Toledo College of Medicine & Life Sciences, 2015
TRAINING
Floating Hospital for Children at Tufts Medical Center Boston, MA
CERTIFICATION
Board Eligible, American Board of Pediatrics
SPECIAL INTERESTS
Newborn Medicine, Breastfeeding, Preventive Medicine, Domestic & International Adoption, Travel Medicine
---
Yellow Fever Vaccine Shortage
Sanofi Pasteur, the manufacturer of the only yellow fever vaccine (YF-Vax) licensed in the United States, has announced that YF-Vax for civilian use is now totally unavailable from the manufacturer until mid-2018 because of delays in the production process. However, YF-VAX might be available at some clinics for several months, until remaining supplies at those sites are used up. Travelers can find clinics with remaining doses of YF-VAX, by visiting the
yellow fever vaccination clinic search page
. For more information, go to:
https://wwwnc.cdc.gov/travel/news-announcements/yellow-fever-vaccine-access
.
---