News and Announcements
Feb. 9: EMR Upgrade Extends Wait Times – Scroll Down for More

 
February 16, 2021
Massachusetts COVID-19 Vaccine Supply Limited 
State Vaccination Sites
Unfortunately, due to the state's severely limited vaccine supply, we can no longer schedule first dose appointments for patients.
We strongly encourage eligible patients to schedule an appointment at a state vaccination site. Anyone needing assistance with scheduling can call the Massachusetts COVID-19 hotline at 2-1-1. Learn more about the state's rollout plan at www.mass.gov/vaccine. Another close resource is Lowell General, visit their website for COVID-19 vaccination options as well, www.lowellgeneralvaccine.com.
This news is disappointing for all of us. If we receive additional vaccine supply, we will update our website at actonmedical.com.   However, we do not anticipate having any vaccine supply for the foreseeable future. Questions related to vaccine distribution should be directed to the Massachusetts Department of Public Health at www.mass.gov or 617-624-6000.
Please visit our website for regular vaccine updates, www.actonmedical.com.
---
February 10, 2021
COVID-19 Vaccine Clinics at Acton Medical
and Search for Massachusetts Options Near You
Is Acton Medical running COVID-19 Vaccine Clinics?
Yes. However, we do not yet have enough vaccine from the state to offer it to all eligible patients. Our supply is extremely limited. Despite our best efforts to obtain vaccine from the state, we only hear about our vaccine shipments with a few days-notice. Sometimes we receive no vaccine at all.
We will open appointments based on the number of vaccines we have on-hand.
Due to limited vaccine supplies and the pace of vaccine rollout across the Commonwealth, it will take several weeks or more to vaccinate the 75 and older population.
Thank you for your patience. We are as eager as you are to get a vaccine to all of our eligible patients.
How will our patients know when they can receive the vaccine at Acton Medical?
We will contact patients individually when they can receive the vaccine, based on Massachusetts state guidelines and the number of vaccine doses we have available.
We are contacting our very oldest patients for appointments first.
Please don't contact us for a vaccine appointment at this time.
We are not providing second doses to people who received first doses elsewhere (not at Acton Medical).
As supplies become available, we will invite our eligible patients to schedule an appointment through an online scheduling link.
How can I find a vaccine clinic in Massachusetts?
Patients and community members can:
If you are 75 years old and are unable to schedule an appointment online with the state through these links, you can call toll free 2-1-1- or (877) 211-6277 for assistance.
If you have questions or need assistance scheduling an appointment, you may also contact the regional Aging Services Access Points (ASAPs) and local Councils on Aging.
---
February 9, 2021
Electronic Medical Record (EMR) System Upgrade 
– Delays Expected for Registration, Scheduling, and Phone Support –
Acton Medical is pleased to be launching "eClinicalWorks," an advanced EMR system that provides improved communications for our healthcare teams and patients . Implementing this new technology affects all facets of our business, longer wait times for Registration, Scheduling, and phone support are expected. We apologize for the short-term inconvenience which will lead to a better overall patient experience.
---
February 4, 2021
COVID-19 Vaccination in Massachusetts 
Mass.gov shares COVID-19 vaccine updates regularly. Use the below links to access the most current information:
Vaccination Phase 2 Begins February
Acton Medical is calling patients over age 90 to schedule COVID-19 vaccines. Although Mass. allows vaccinations for people 75+, we do not have enough vaccine at this time to offer to patients under 90.
We will reassess our vaccine outreach plans every week as we receive vaccine.
Once we are allocated more vaccine doses, we will change our age threshold for immunization.
Patients are monitored after vaccination, must wait 15 minutes after vaccine is administered
Vaccinations are held inside due to required 15-minute wait
All patients must commit to coming back at an assigned date to receive second dose
Please do not call the office for a COVID-19 vaccine appointment. Visit our website for weekly updates. 
We are dedicated to offering the vaccine to patients as soon as we receive additional doses. Our teams have been working diligently to put a safe patient vaccination plan place, and details will be shared on our website as soon as we receive an allocation of vaccine for patients 75+.
Our teams are highly skilled at planning and providing vaccine clinics. However, challenges are expected as we strive to provide vaccines as quickly as possible. Social distancing guidelines require longer than usual appointments so that each space can be properly sanitized between visits. Additional safety procedures are in place to help prevent the spread of COVID-19, and effect the length of time needed for each vaccination.
Patients Who Qualify for Vaccine from non-Acton Medical Provider
Some Acton Medical patients may qualify to receive the COVID-19 vaccine from another state approved provider, other than Acton Medical. We encourage patients to get the vaccine at another Mass. approved provider if qualified by that provider, and they can schedule an appointment in advance of one with Acton Medial. We are committed to working together to quickly vaccinate as many people as possible.
Future vaccine announcements will be posted on our website and Facebook. Our teams are reaching out to patients who do not have access to our website.
Visit our COVID-19 Resources web page for more vaccine updates the Mass. DPH, and support materials created by our own physicians and clinical staff.
---
January 14, 2021
New Patient Portal Launches February 8
Healow to Replace Follow My Health
Acton Medical is pleased to be launching healow, a new and more robust Patient Portal, on February 8. Healow replaces Follow My Health and provides a more user-friendly experience, and upgraded features to help our patients manage their healthcare needs more easily.
The new platform includes "healow Kids," a portal just for Pediatric patients that offers Milestone Tracking, Tooth Brush Timers, and a Screen Time Tracker. Detailed instructions and more information will be shared as the launch date gets closer.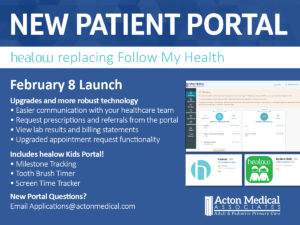 ---
January 7, 2021
Acton Medical Welcomes Meenakshi Garg, M.D.
New Adult Medicine Physician Accepting New Patients
Acton Medical is pleased to welcome Meenakshi Garg, M.D. to our Adult Medicine team!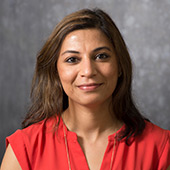 Dr. Garg enjoys partnering with her patients on an individual basis to assist with each person's unique health issues and goals to help empower them to make the best health decisions at that moment in time. She is especially passionate about preventive health, helping patients to manage chronic conditions like high blood pressure and diabetes, and the importance of mental health in overall well-being.
In her free time, Dr. Garg treasures her time with her husband and two children, and enjoys travelling. She is fluent in English and Hindi as well!
Click here to learn more about Dr. Garg, and call (978) 635-8710 to register as a new patient.
---
January 4, 2021
Acton Medical Opens New Location
The Shops at Highland Commons, Hudson MA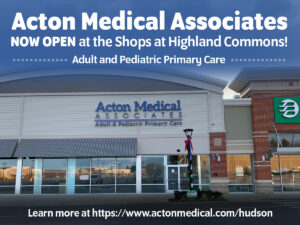 Accepting New Patients, Adult Medicine and Pediatrics
Acton Medical is pleased to open our fourth primary care location in Massachusetts. On January 4, 2021 we officially opened our doors in the Shops at Highland Commons, located at 36 Highland Commons East in Hudson Mass.
It's been a pleasure serving patients in Acton, Harvard, Littleton, and the surrounding towns for the past 65 years. We're thrilled to now be able to expand our reach and provide high quality care to more people across Mass. Click here for more information and thank you for choosing Acton Medical Associates!
---
December 29, 2020
First Acton Medical Employee Receives COVID-19 Vaccine
A message from Chief Medical Officer & CEO, Dr. Deborah Kovacs, and Q&A with first vaccinated employee, Becky Beebe, Medical Assistant.
A Message from Chief Medical Officer & CEO, Dr. Deborah Kovacs
"The most monumental event of this year was receiving our first shipment of the Moderna COVID-19 vaccine. This was weeks in the making, with many of our staff working hard to get our application for the vaccine approved for our employees. When we got news of the approval, I teared up and cheered at the same time.
We have spent this year implementing safety protocols – it's been a huge focus for us. Every day I go to work, I am thinking about keeping our staff and our patients safe. Having the vaccine available for our employees takes us a huge step forward in putting an end to this pandemic that has rocked everyone's lives in 2020.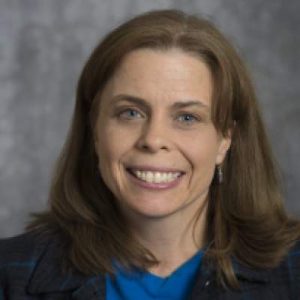 In preparation for the vaccine, we talked to our employees and asked what questions they had about the vaccine. The clinical staff put together an FAQ resource based on employee questions, and we worked hard to be available to anyone who wanted to know about the vaccine's safety, possible side effects, and our personal opinion about getting the vaccine.
After vaccinating our employees, we are eager to hear from the state about Phase 2, which involves vaccinating patients. When we are permitted by the DPH, we will be ready to help vaccinate the community of Acton Medical's patients in accordance with their guidelines.
I am so grateful to the community for being there for us with support and kindness, and to our employees for doing an amazing job keeping everyone's spirits up this year."
— Deborah B. Kovacs, M.D., Chief Medical Officer, CEO, Acton Medical Associates
Q&A with Becky Beebe First Vaccinated Employee
COVID-19 vaccines have arrived for clinical staff at Acton Medical! Becky Beebe, Medical Assistant, was the first employee to be vaccinated last week. Becky answers a few questions about her vaccine experience below: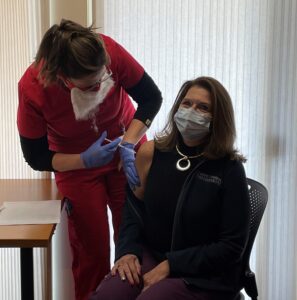 ACTON MEDICAL: How did it feel to be the first employee vaccinated?
BECKY: I was honored to be chosen, and excited and grateful to get it at all.
ACTON MEDICAL: Were you nervous about getting the vaccine?
BECKY: Not all. I understand that the vaccine is best for the community and for humanity.
ACTON MEDICAL: What does it mean to you to get the vaccine, on a personal level?
BECKY: Relieved. I always wear the correct PPE, but this makes me feel better and extra secure.
ACTON MEDICAL: Is there anything you'd like to share with our patients about getting the vaccine?
BECKY: When the vaccine is offered to you, please get it, not only for your health and safety, but for all essential workers and at-risk individuals.
Acton Medical Associates is following federal and state guidelines to determine who should receive the vaccines first. At this time, we are only vaccinating select staff and do not have a timeline of when the vaccine will be available for our patients.
---
December 8, 2020
Understanding Your COVID-19 Isolation & Quarantine Responsibility
General Guidance from Acton Medical's COVID-19 Task Force
It can be difficult to keep track of all of the COVID-19 information shared with the public from the Department of Public Health and Centers for Disease Control. As such, Acton Medical created a one-page resource to help patients navigate the different scenarios that may be encountered when dealing with possible COVID-19 symptoms and test results.
Click here to access the new resource available on our website, General Guidance for Understanding Your Responsibility with Isolation and Quarantine with COVID-19.
---
December 2, 2020
COVID-19 Vaccine
Acton Medical Awaits Direction from DPH
We are in the very early stages of setting up a process for obtaining and administering the COVID-19 vaccine and will keep our patients informed as new updates occur. Currently, we do not have an exact timeline of when the vaccine will be available for our patients.
We are required to follow state and federal guidelines for the criteria to determine who receives the vaccine, and the supply will initially be limited. Broader availability should occur later in 2021.
The COVID-19 Moderna vaccine requires more than one dose. We will work with our patients to track first and second doses, and ensure we have adequate supply for the second dose.
We currently do not have a wait list or list of patients to receive the vaccine first.
As your primary care providers, we are committed to working as hard as we can to obtain the vaccine for our patients.
Please continue to check this page for vaccine updates.
---