Pediatric and Adolescent Medicine
Acton Medical Associates is committed to quality pediatric care. We adhere to the guidelines established by the American Academy of Pediatrics. Acton Medical sees patients until they graduate from college, or up through the age of 18 to 21 if they have been followed in our practice. New patients 18 years of age or older will be referred to our Adult Medicine department.
Physical Exams
Acton Medical strongly believes in prevention and early detection. We recommend annual physicals for ages 2 years and older. Infants and toddlers are seen every several months as recommended by your pediatrician. A physical exam performed within one year is accepted by most colleges, schools, camps and foreign travel situations. Children with specific needs may require individualized care beyond a physical exam.
Immunizations
At Acton Medical, we incorporate the recommended schedules for pediatric immunization of the Centers for Disease Control and Prevention and the American Academy of Pediatrics. We believe the best way to keep children healthy is through immunizations.
A copy of your child's immunization record will be available on FollowMyHealth. This record satisfies the requirement for most colleges, schools, activities, sports and camps. Immunizations given at a physical exam may vary depending on current recommendations. Your child's pediatrician is happy to discuss the recommended immunizations and answer any questions.
Throat Cultures
In an effort to improve the quality of care, we have recently changed our informal process of throat culture visits to a more structured nurse visit. The nurse visit will include a clinical evaluation and assessment to determine the appropriate level of treatment needed. We have appointment times available at all locations for your convenience.
Well Child Care & Immunizations Schedule:
Glossary of Vaccine Terms: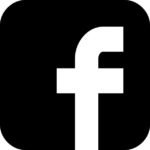 Like Us on Facebook